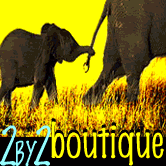 As you know, I love my hardworking Mamas on Etsy! I was so excited to find yet another Etsy Mama who makes a wide variety of wonderful items.
2 By 2 Boutique
offers quality handmade items for the entire family. I first found her while looking for
fleece training pants
for Josiah and, after taking a look around her Etsy store, I realized there was much more to choose from. She makes blankets, baby slings, the coolest casserole dish carriers I've seen, crayon holders, and much more! I love the selection.
For my review, I received a fleece day-time trainer for Josiah in a
Thomas the Train print
. Josiah loves Thomas so, I knew this would be a hit and would encourage potty training. His brother has a Thomas cloth diaper and he's been wanting one so badly! Sure enough, he couldn't wait to put his Thomas trainer on. It's soft and cuddly, fun for him, and breathable.
The fleece allows airflow through the trainer so, no more diaper rashes or yeast. At least, that's been our experience! Plus, the day-time trainer is pretty absorbent with doublers sewn in. Josiah is pretty good about holding it in while sleeping, but usually has an accident in the morning. :Luckily, with his trainers, he can feel the wetness at the beginning, stops, and runs to the bathroom to finish. It's been great!
I'm happy to announce Josiah is now officially potty trained! It took a while and we were getting a bit frustrated, but (knock on wood), he's only had 1 accident in the past 2 weeks. I'm so proud of our big boy. I'm fully convinced it's all because we switched over to cloth trainers. Cloth is definitely the way to go!
Buy It
Are your ready to make your first purchase at
2 By 2 Boutique
? Check out all the wonderful items for affordable prices!
One Lucky CTM Reader Will Win A $15 Gift Credit To 2 By 2 Boutique! Pick and Choose Between All The Wonderful Items!
Want Some Early Entries For This Amazing Package?
These early entries will be added to entries for the giveaway package during the Very Fluffy Christmas event beginning on December 1st!
Take A Look At 2 By 2 Boutique And Leave A Comment Below Telling Me Which Item You'd Love to Have!

"Like" 2 By 2 Boutique on Facebook and leave A Comment Saying CTM sent you!
**Remember to include your email address if it is NOT visible in your profile so I will know how to contact you! Each bullet is worth one extra entry unless specified. Be sure to leave a separate comment for each entry you earn and include your email address is at least one entry!
That's it for now! The big event officially begins at 12:01am on December 1st so, check back every day from the 1st-5th for a new Fluff giveaway! Also, I'll be listing several more sponsor write-ups with additional entries. Good Luck!
This review was written for 2By2 Boutique. No compensation was given for my opinions. All opinions expressed are 100% mine and only mine!