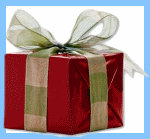 Botanical Paperworks Thought Plotters & Journals
--
Botanical Paperworks (price: $14.95 & up)
Read the Review
HERE
.
Miessence
is the first comprehensive range of organic products for the entire family. All items are made of high quality ingredients and certified completely organic. Try out their wonderful line baby products including a cloth wipe wash!
Read the review
HERE
.
One of the most well-known restaurants in New York now has their own cookbook. Filled to the brim with scrumptious recipes, anyone who loves to bake will love this book.
You've probably seen Claire Robinson on her two Food Network shows. She's known for creating simple, yet delicious and elegant meals, which are perfect for a family on the go. 
Renaissance Print
Bella Taylor handbags come in many different prints, made of 100% cotton, and are made of quality materials. Bella Taylor brand is not only affordable, but very popular amongst quilted handbag lovers! They are beautiful! Check out Quilted Classics for a wide variety of quilted handbags, diaper bags, and much, much more!
A unique website allowing you to create beautiful and memorable photo blankets for your loved ones. Use up to four pictures and choose from a variety of other backgrounds and designs to make your blanket one of a kind.
Rite Aid provides a variety of photo services, including personalized photo gifts. Make a picture into a gift that lasts a lifetime. With presents from shirts to pillows, and desk organizers and clocks, these gifts are perfect for just about anyone!
Each year Chick-Fil-A sells a brand new Cow-filled calendar with creative and hilarious scenes. This year's theme features the famous cows as part of our favorite reality tv shows! Each month also has a different coupon, totalling over $30 in coupons! Buy them at a Chick-fil-a near you or online.

Scentsy products include warmers to sit on countertops or smaller plug-ins that heat scented wax to make your home smell wonderful. Choose from a variety of beautifully styled warmers to match your personality and home.
The clay pot has been used for cooking for thousands of years. You soak the clay pot in water before use, which allows food to stay moist during cooking. Food cooked in clay pots is not only tasty, but healthy because extra fats and oils! These make wonderful unique gifts and are very useful in the kitchen.