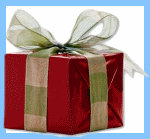 Known to moms as the diaper bag essential, baby legs legwarmers are a cute and convenient way to keep baby's legs warm, to show off cloth diapers, and to make potty training easier! Check out the variety of prints for boys and girls, made to fit every member of the family. Baby Leg socks also come creative styles to fit your little one's personality or outfit!
BornFree has recently released a brand new BPA-free bottle that makes recycling even easier! When you are finished with the bottle, just send it back to BornFree. They'll recycle and reuse it to make other products!
This one-of-a-kind feeding system was created to stay in place when feeding, with a no-slip grip on the bottom of the bowl. This makes one-handed feeding much easier for busy parents. It's a must-have!
Imagiplay's eco-friendly Earthworm toys encourage babies to improve grasping skills while twisting and moving the connecting beads. Available in red, yellow, green, and blue! (6+ Months)
An extra-large wet bag which allows you to store wet items on one side and dry items on the other side without wicking or leaking! It's perfect for cloth diapers, especially when on a trip. Hang it on your door knob for easy access.
Chose between a variety of skincare items for Mama and baby! Try the award winning Organic Calming Body Wash. It's great for sensitve skin and smells lovely.
Peapod Creations offers super-soft products, including the Cuddlywrap, my favorite baby wrap out there! All items are made of 100% organic cotton. Check out their items now benefiting breast cancer awareness!