When I was pregnant with A I bought 1 pair of maternity pants and 2 maternity sweaters. That was it for
maternity clothes
. I did buy one dress for a friend's wedding during that time, too, but that was it. I didn't really need anything else, my jeans still fit fairly well and I could also wear leggings. I felt great! I felt like I looked great and if I wanted to wear leggings and one of the Mr.'s old shirts I would still look great.
Well this time around, I haven't felt all that cute. My clothes still fit and I could wear what I wore while pregnant with A, but things just aren't shaped the same anymore. So I started looking into getting
maternity clothing
. Thank goodness for Pink Blush Maternity.
If you are like me you might be scared by the thought of buying maternity clothes. I know I
hear people complain that

they are hard to find, especially
trendy maternity clothes
.
Well, Pink Blush Maternity changed my mind. If you haven't been to their site, go now. You'll fall in love. I know I sure did!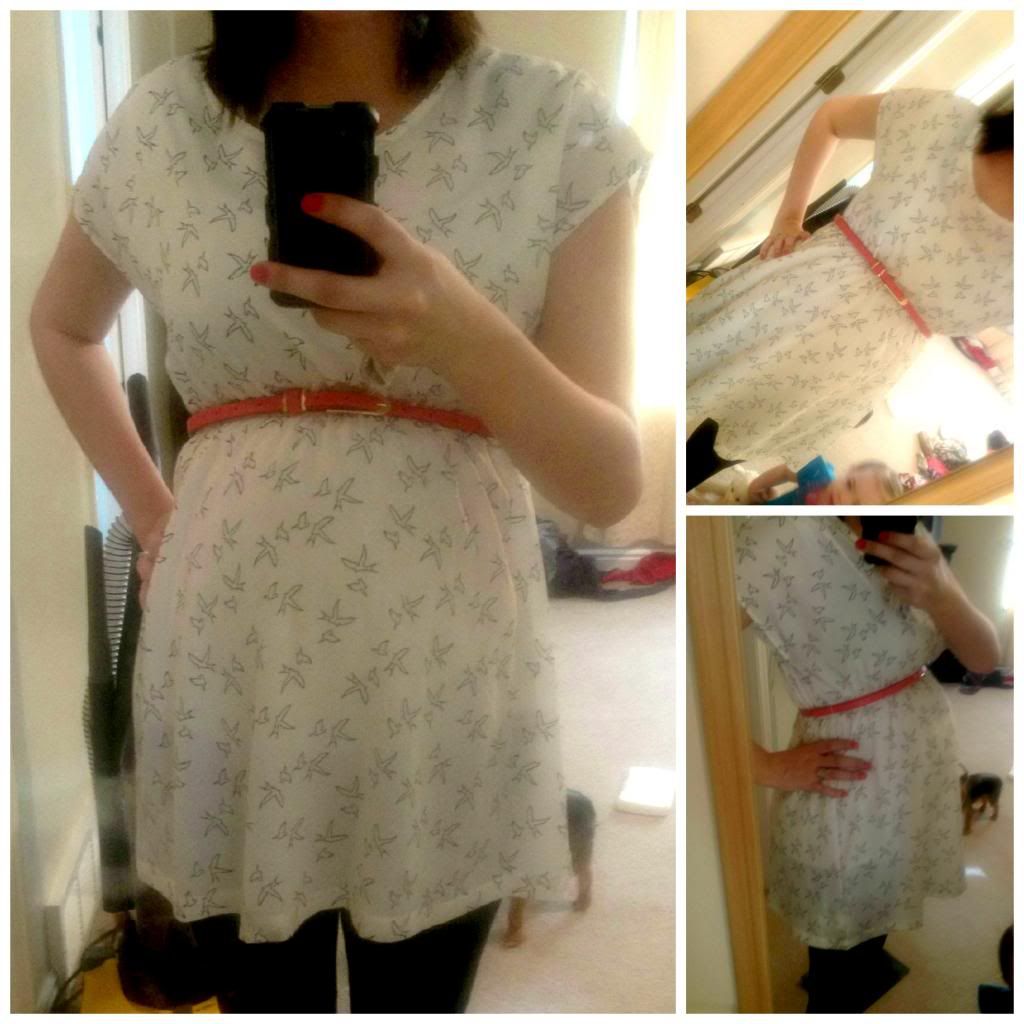 While wandering their site I was looking for something that I don't usually wear. Something different than the stuff in my closet. Well there ya have it: The Ivory Bird Print Belted Top. Not something you'd normally see me in, but I love it. It's so easy to move in. It was long enough (for now) to wear with black leggings & flats. I'm sure as my belly grows I'll be wearing it with pants! My favorite detail was the belt. I loved the pop of color it gave to the outfit, now if only I had bought some matching jewelry to wear! The day I wore it, I got quite a few compliments! Definitely makes a pregnant girl feel good! My pregnant sister, has been eyeing it in my closet, I'm still waiting for the day its not there.
So, as you can see, I am now a huge Pink Blush Maternity fan! This is why I am so excited to offer this awesome giveaway!
One Lucky Children Teaching Mama Reader Will Receive a $25 Gift Code to use at Pink Blush Maternity online store. This giveaway is open to US residents, 18+ and will end on Monday, May 20th at 11:59pm. Good Luck!!