I have a routine in the morning. I get up and slowly make my way to the kitchen to make a nice cup of coffee, or if I'm going through a "no caffeine" phase then it's a cup of hot chocolate.
During the fall, hot chocolate in the evening while watching a show.
Well, I like to think that every cup of coffee or hot chocolate needs a companion, something yummy to go with it.
So why not try some Biscotti?
And since I love the Salted Caramel Mocha from Starbucks,
Looks pretty good right? These were too salty for me, but once I got past the salt, the cookies were delicious! Just to be safe, I had my husband & sister try one as well. We all came up with the same verdict, too salty. I was quite disappointed. I wanted just a bit of salty with my sweet. But like I said, once I dusted some salt off, the cookie itself was delicious. If you like salt, these are definitely for you!
I noticed the other day as I was shopping that they have many other flavors of Nonni's Biscotti. As soon as I decide what flavor I want to try next I'll be grabbing a box! They all look delicious.
What do you drink with your coffee/hot chocolate?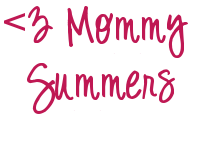 Be sure to follow Nonni's on Instagram, too, at @NonnisBiscotti!
Ready for a giveaway?
Nonni's Biscotti was nice enough to offer an awesome giveaway package that includes 2 boxes of Salted Caramel Biscotti and 3 other surprise boxes of Nonni's Biscotti!
Just use the Rafflecopter form below to enter. The giveaway is open to US residents 18+ years and will end on Tuesday, November 13th at 11:59pm.Good Luck!
a Rafflecopter giveaway
This review was written by our reviewer, Sara, who also blogs at
Mommy Summers
! Check out her blog, too.