Have you ever wanted a cinnamon roll late at night or early in the morning? When you are the only one eating, there is no reason to make a huge batch, right? I have had many cravings during my pregnancy for cinnamon rolls and really don't want to heat up the oven and make a huge pack of cinnamon rolls, especially late at night. This is why I was so excited to try the
Rollie
by Kalorik! It is perfect for me and my late night/early morning snack needs.
Have you heard of the Rollie before? I know I hadn't, so here's a little more info about it:
Pretty neat right?
Well after getting the husband to try the eggs for breakfast before work, I knew exactly what I wanted to try out next! A Cinnamon Rollie! (Bet you couldn't have guessed that! Ha!) All I needed to do was plug in the Rollie, let it heat up, roll up my cinnamon roll into a tube shape, stick it in the Rollie for 8 short minutes &and it was done!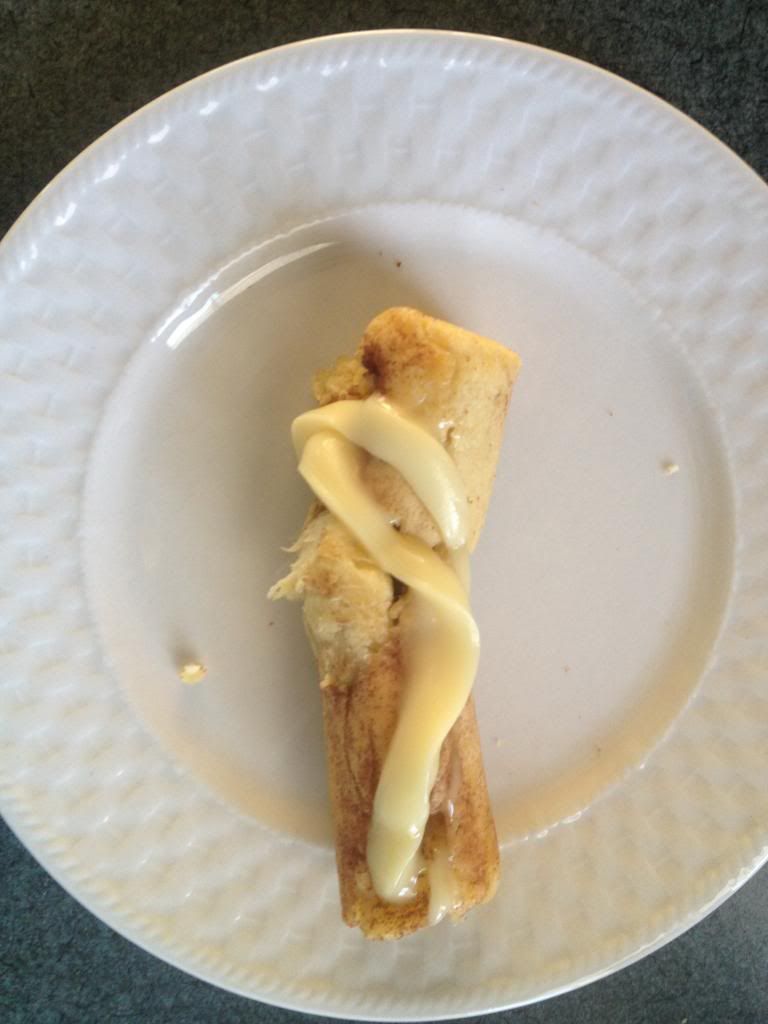 A yummy cinnamon roll topped with butter!
Quick, easy & just one for me! There are so many more delicious recipes you can try with the Rollie, including breakfast burritos and egg and sausage pigs in a blanket! You can really be creative with the Rollie and come up with other ideas, too. Take a look at the video below for some great recipe ideas!
What I love about the Rollie:
Easy to store.
Easy to clean.
Perfect for a quick snack/treat for 1.
Easy breakfast for my husband in the morning when he doesn't want cereal.
Simple for my husband to use.
The short cord, makes it safe in my kitchen, it always has to be closer to the outlet keeping the cord from dangling in front of a very curious toddler.
Overall I really did enjoy using the Rollie and it is definitely something that will be used over and over again in my house? This is a great addition to our Kitchen and I can't wait to try out some other recipe ideas.
Have you heard of, or used the Rollie before? What was your experience like? Do you have a favorite recipe?
Ready for a giveaway?
Use the GiveawayTools form below to enter. This giveaway is open to US Readers, 18+ years of age and ends at 11:59pm on Thursday, June 27th. Good Luck!